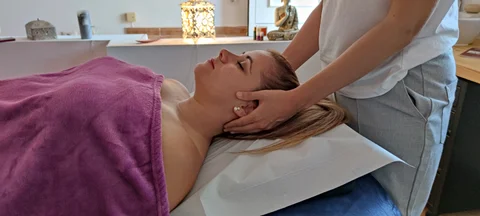 SPINE UNIT AND CHRONIC PAIN
"Providing holistic benefits to the entire body, specifically addressing musculoskeletal and somato-visceral pain."

* Herniated and protruded discs
* Sciatica, Lumbago
* Cervical whiplash
* Headaches, migraines
* Vertebral impingements, Radiculopathies
* Scoliosis
* Fibromyalgia, chronic fatigue syndrome, migraines
* Spinal muscle overload, Contractures
* Osteoarthritis of the spine and extremities
* Limited mobility and rigidity of the spine and extremities
* Generally, in various pathologies causing pain and disability
Spine Unit and Chronic Pain Management
The initial consultation holds immense significance, as it allows for comprehensive data collection regarding your pain, injury, discomfort, or pathology. A clinical physiotherapy diagnosis will be established through the assessment of the affected areas of pain and impaired movements.

We will discuss your lifestyle habits and potential risk factors to prevent or mitigate them (implementing small changes can make a significant difference). By combining this information with medical examinations, we can propose a more tailored treatment plan for your specific case. During this assessment, feel free to ask any questions you may have, as the entire process will be customized to suit your individual needs.

"Initial consultations typically last slightly over an hour."